HYBRID DENTURES & FIXED DENTURES

& OTHER APPLICATIONS
Injectable PEEK in casting ring or in flask. No milling machine or porcelain oven are required.
PEEK (Polyether ether ketona)
The most biocompatible material for dental use.
Mechanical properties of high performance, high wear resistance.
Bone-like combination of rigidity and flexibility.
Metal-free, monomer-free, inert and practically unchanged in oral environment.
in medical and dental field
PEEK has two features that make it suitable for medical and dental fields:
with human tissues (it has been used for permanent implants as a bone substitute)
CORTICAL BONE-LIKE RIGIDITY
Resistance to high temperaturas
100% metal free
monomer free
Lightweight and resistant structures
Suitable for steam sterilization
Non-abrasive to opposing teeth
Low chew impact on dental implant
Chemically inert to acids and oral fluids
40-50x higher than bone and PEEK
Rigid but also have flexibility similar to bone
Less Impact on supporting tissues (teeth, crestal bone, etc.) and implants
Releases minerals and metallic ions
Totally insoluble in mouth. Nothing gets in or out.
Needs to be masked with an opaquer material
Coloured as similar to tooth and soft tissues, beige (ivory) and pink
Esthetically more pleasant
Prostheses over attachments
Bridges over metallic abutments (up to 1-2 intermediate elements)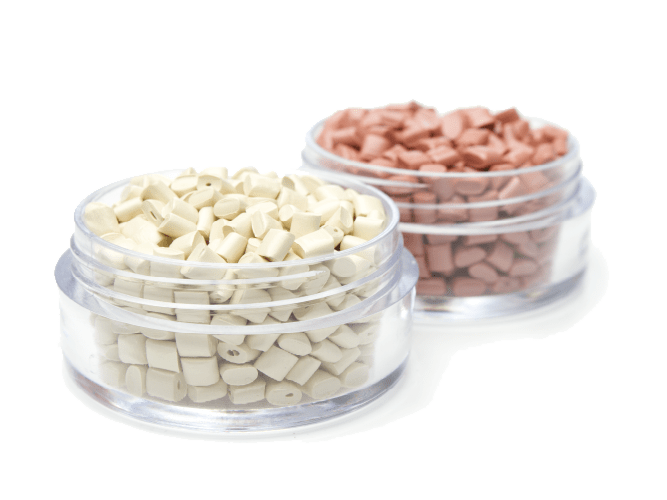 INJECTED INTO EMPTY ALUMINUM TUBES
INJECTION IN CASTING RING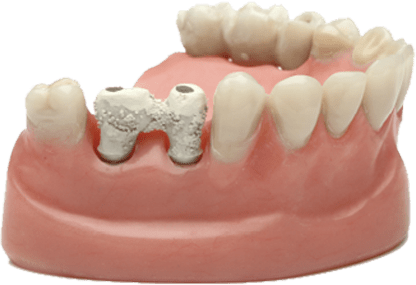 *Special casting rings and accessories provided by DEFLEX
*DOES NOT require special accessories
LEARN MORE ABOUT THE SPECIAL UNI-BLOCK
TECHNIQUE FOR MUFFLE INJECTION
FOR THE FABRICATION OF HYBRID DENTURES WITH METAL INTERFACE, AND ARTIFITIAL TEETH.
Ideal for immediate loading cases
Good cost-effective solution
Comfortable and aesthetic